Below are a few photos of a smoke damaged shower cubicle where we were asked by an insurance company to restore the tiles following a house fire in the town of Ayr. Just south of Prestwick airport on the South West Coast of Scotland, Ayr is built along the river of the same name and dates all the way back to 1205.
You can see from the photograph below that the tiles how bad that smoke damage was. When we arrived work had already started to strip out the electric shower and screen removing a strip of tiles in the process. It was also clear that someone had also attempted to clean the ceramic tile and grout but had given up after realising how much work was needed.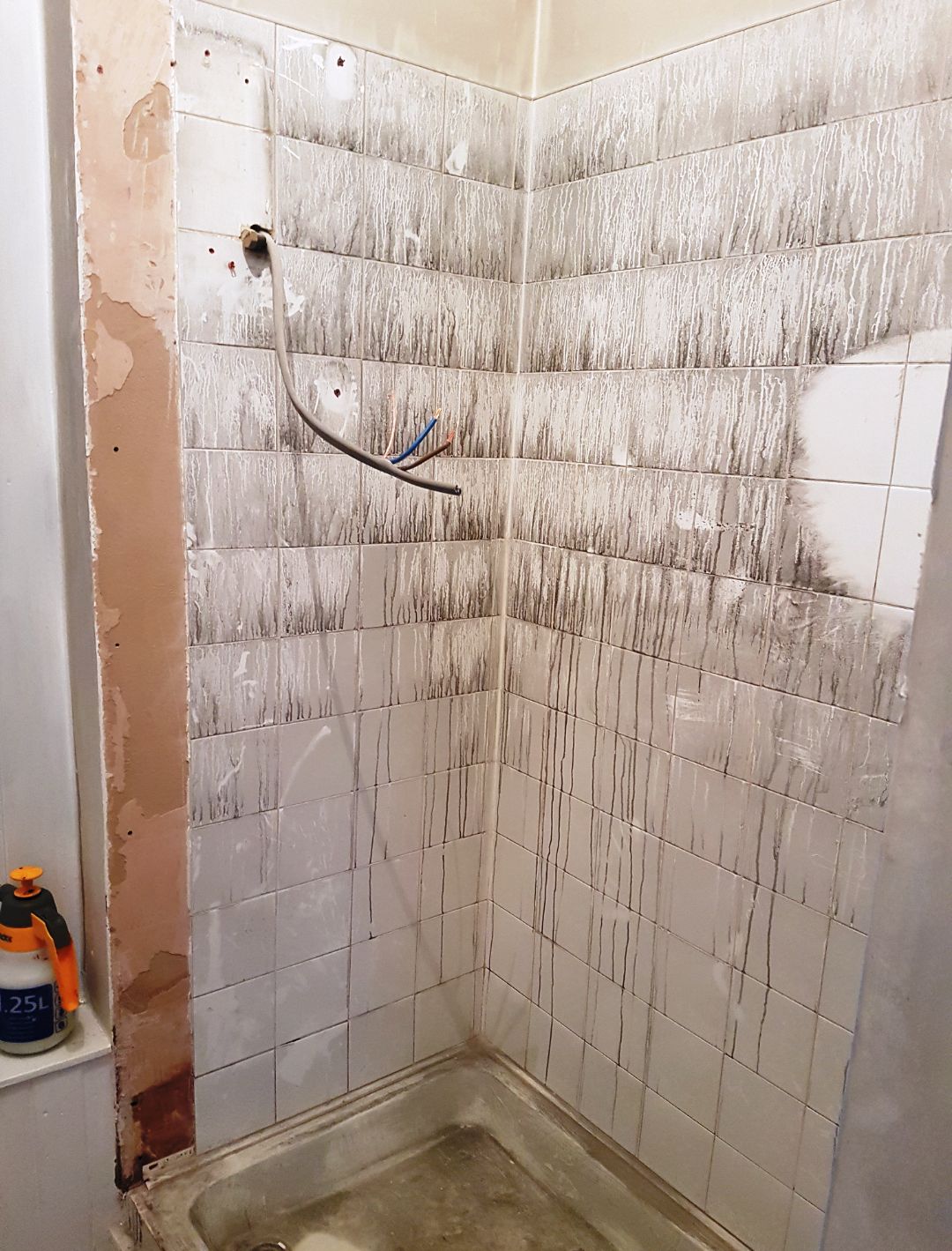 Cleaning Smoke Damaged Tile and Grout
We had to give the tile and grout several deep cleans using a strong dilution of Tile Doctor Pro-Clean which was sprayed on, left to dwell for a while and then scrubbed in by hand. On reflection Oxy-Gel might have been a better product for the job as it has the same active ingredients but comes in a gel form which allows it to stick to vertical surfaces resulting in longer dwell times.
We managed to successfully remove all the smoke and soot from the surface of the tile and grout with this process. However although the grout was now clean I could see it was going to need more work if it was going to pass muster.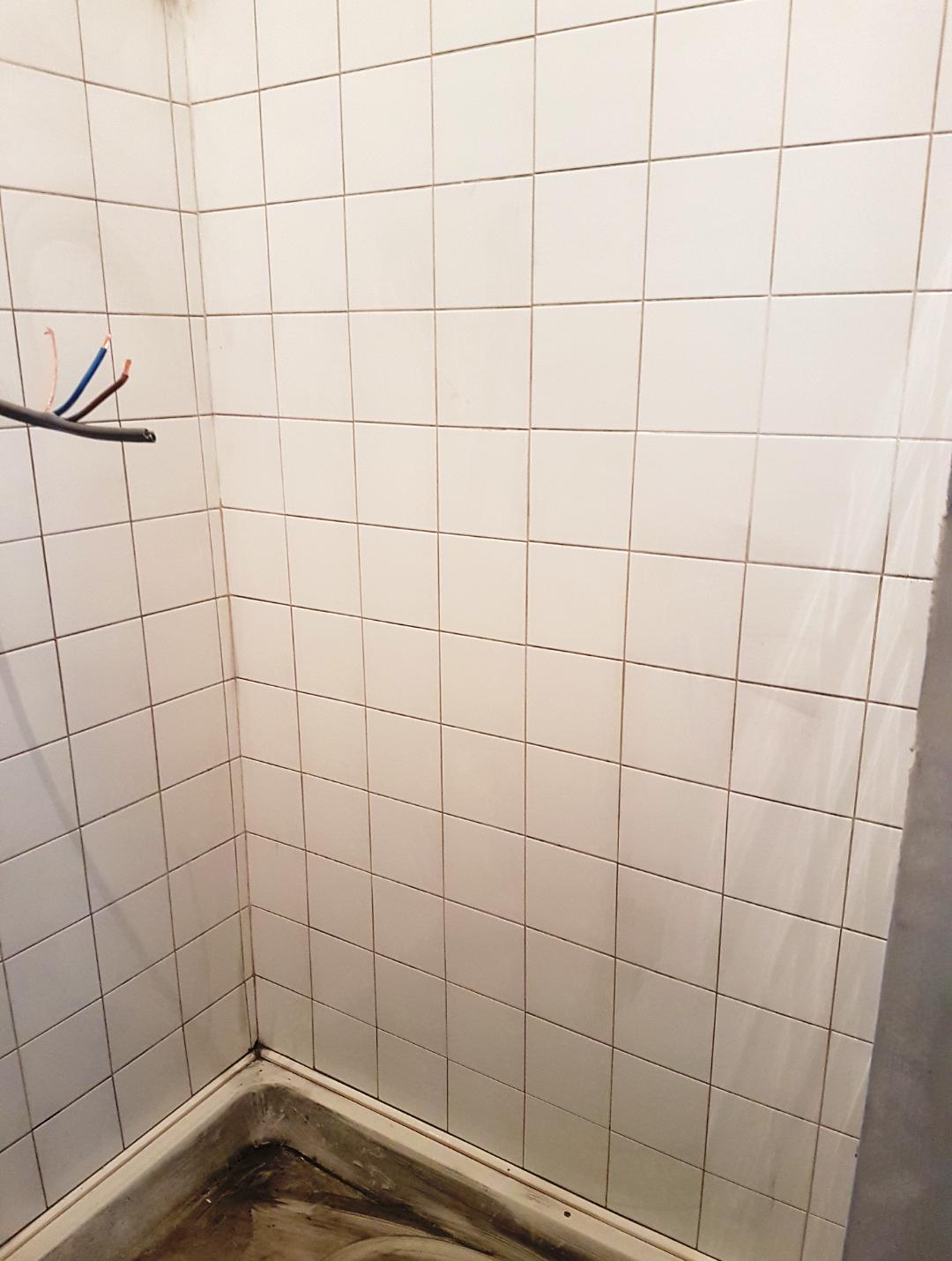 Grout Colouring
To overcome the grout issue I decided to colour it with a White grout colourant; this was a perfect time to apply the colourant as the Pro-Clean had prepared the grout joints and would make a good bond with the colourant. I used three coats of white grout colourant in the end, each one applied by hand with a small brush. The colourant is basically painted on top of the existing grout and any excess wiped off the adjacent tile before it dries. It's an epoxy based formula that becomes a long-lasting barrier protecting the grout and making it much easier to clean.
Following this I cleaned the tiles down again, this time with Neutral Tile Cleaner and then turned my attention to the stained silicone sealant around the base of the shower tray which was cut out and replaced with fresh new white silicone.
I gave the shower tray a clean as well and the final result was a very fresh looking shower cubicle which will soon back in action once the other trades finish their installations.
Ceramic Tiled Shower Cubicle Restored Following Fire in Ayrshire